We produce a wide range of speciality joints, such as stress joints, keel joints, transition joints, tension joints, extension joints, slick joints, telescopic joints, forged standard joints, pup joints and many more. Covering a range of applications for drilling, production, injection and workover systems. Length adjustment joints for TLPs is another similar product we produce.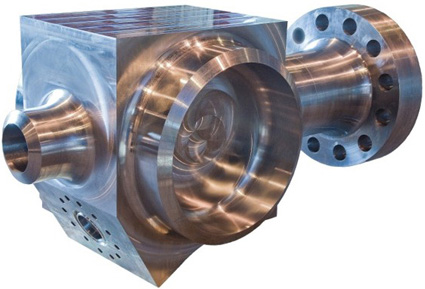 Forged Complex Shaped Products
We typically produce subsea products such as wyes and tees, wellheads, blocks and spools for XTs.
We produce shorter forgings such as pin & box connectors and flanges specifically optimised for welding onto pipes or other forgings while still meeting NACE requirements.